How to Start Cisco Exam Preparation?
It is essential to decide which exam you are studying for and how it directly aligns with your career goals. Once you select your technology track and certification level, your next stop should be studying the appropriate exam topics from Cisco syllabus. Familiarize yourself completely with the Exam Topics listed as these provide the best overview of the content included on the exam. Each exam has multiple content domains which encompass the topics on which candidates will be tested. Anne advises that candidates should use the Exam Topics as a guide and should gather as many resources surrounding the top level domains as possible.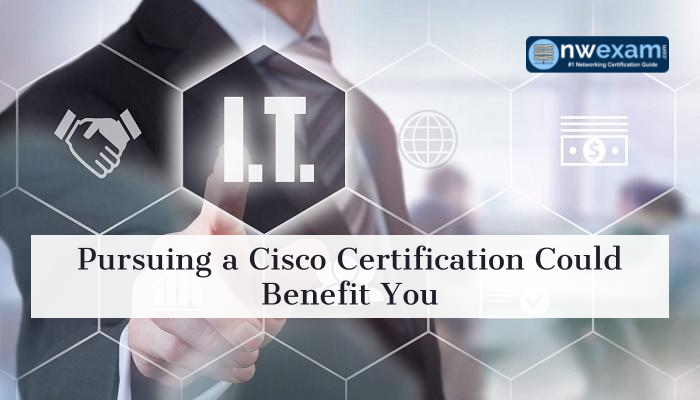 There are many study resources on the web, but the question is "What's the best way to prepare for your exam?" Well, our answer is it depends! Each of our candidates are different; some are technically strong in one area but less so in another; some have many years of work experience, others only a few. Thus, there will always be differences in the way you approach your studies, including how long you study, what content you focus on, and your study environment. Understanding your study style will also affect the way you go about learning the material. With that said, it is almost impossible to come up with a cookie cutter solution. Consider online practice questions and sample questions when preparing for your Cisco exams.
Available Resources:
One of the best resources that many candidates early in their careers choose is the Cisco sample questions For those who don't follow this path, there are multitudes of resources to meet everyone's learning style and accommodate their lifestyle. Some of the most convenient places to begin are the authorized study resources readily available on the nwexam.com. Many candidates immediately purchase online practice questions from nwexam.com. These questions are a great place to start, but you should also consider additional study resources to ensure you get a broad range of perspectives for understanding the technology.
Your fellow candidates and Cisco certified professionals are often some of the most valuable resources you may encounter on your journey. There is a fine line candidate must tow when visiting online forums, however. Be vigilant, and stay away from sites or other candidates claiming to distribute exam content as the use of unauthorized material could compromise your certification status.
Resources on nwexam.com provide all of your exam topics, sample questions, study materials and more. You may even be able to find a good study partner to share knowledge with, and you can keep each other accountable for achieving your goals. There are multitudes of classes that you can attend through authorized Cisco partners.
Prepare Yourself for Exam:
The level of certification you are seeking is directly related to the real world experience you must have to pass that exam. According to Anne, building your own lab at home could provide enough practical application to pass many of the entry level exams. In significant contrast, however, "there is not enough scholastic training you can acquire without real world experience and expect to pass the lab exam," says Tia. Working on the technologies, configuring them, and troubleshooting (which may be more difficult than configuring) are skills that can only be developed through real life experience. You may be able to purchase the appropriate lab equipment or register for sessions in the Cisco Modeling Lab and pass an entry level or associate exam, whereas you may want to have several years of real-world experience under your belt before attempting a professional or CCIE level exam.
Remember, there is no one thing that you can do to prepare yourself for an exam. But doing many things to identify your resources and build a solid study strategy will position you much more effectively. Although testing can be intimidating, knowing your technology and finding the study methods that work for you can relieve most of the stress and help you earn your certification.