Earning a Cisco certification can boost your IT career, but requires careful planning and training.Whether you're looking to advance your career, get your foot in the door, or considering a career change, earning a Cisco certification can be valuable.Cisco offers five levels of information technology certifications, from entry-level to expert. Like many computer-related jobs, CCNAs might be able to work from home. Though this might mean being able to work a flexible schedule, it could also involve occasionally working nights or weekends. No specific degree is required to earn the CCNA credential. However, a degree in computer science or information science might be required by employers in the IT field.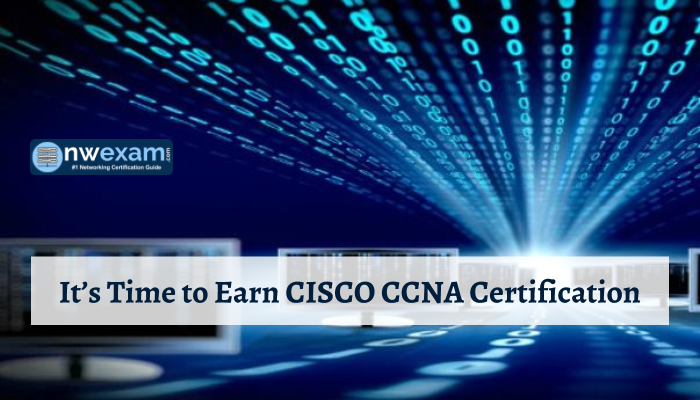 CCNAs typically have some common key skills, including communication skills, troubleshooting skills, organizational skills, customer service skills, analytical skills, familiarity with Microsoft Office Suite and Cisco, and the ability to use industry-specific tools. In 2016, the U.S. Bureau of Labor Statistics stated that network and computer science systems administrators earned a median annual salary of $78,810.
Although the Cisco Certified Network Associate (CCNA) exam has no official prerequisites, the Cisco Certified Entry Network Technician (CCENT) certification is a good starting point to prepare for the more advanced CCNA certification. CCENT certification is obtained by passing the first part of the Interconnecting Cisco Networking Devices (ICND1) exam. The ICND1 certification course and exam are also required for the CCNA credential. Although not required for certification, positions that utilize the CCNA credential typically require several years of experience.
Get Ready for CCNA Exam:
Exam preparation can be accomplished through self-study with textbooks and practice exams, on-site classroom programs, online courses or concentrated boot camps offered through many venues, including Cisco's authorized learning partners. Individuals who have already acquired CCENT certification need only to take the second part (ICND2) of the certification training and pass part two of the exam to become a CCNA. Alternatively, those with no prior certification may take a combination course and exam covering both the ICND1 and ICND2 materials.
Cisco certification exams may be taken at authorized test centers. Candidates can register online up to six weeks in advance. Most exams can be completed in two hours. Labs may take as long as eight hours. Passing grades are based on current test scores, so the required minimum may vary from test to test. Certifications are valid for three years. Retaking the CCNA certification exam, passing a CCNA Specialist exam or completing a more advanced certification level may achieve recertification.
Specialty Certifications:
CCNA certification demonstrates competency in skills needed to build, maintain and troubleshoot the routing and switching of medium-sized networks. In addition to the general CCNA certification for supporting basic networks, four additional specialty certifications are available in security, service provider operations, voice and wireless networks. Depending on the specialization, some certification exams may require exam-takers to have current CCNA certification.
Earning the Cisco Certified Network Association (CCNA) credential while also gaining education and work experience can prepare individuals to work as computer support specialists and network administrators.