CCNA certification is the initial or the entry level certification of Cisco CCIE certification. Pursuing Cisco CCNA certification will help you to achieve your career aims and reach the great heights.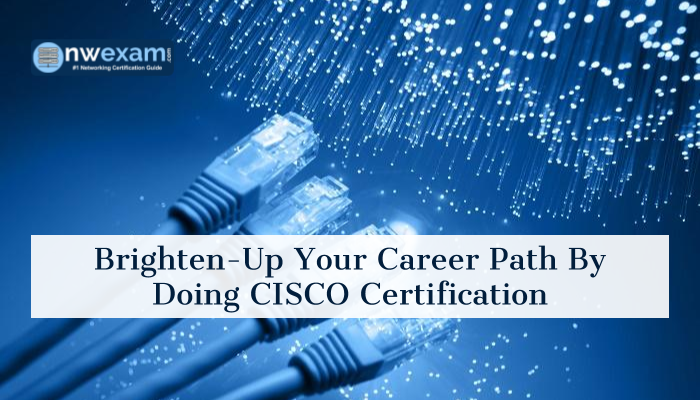 One benefit of beginning your Cisco certification with CCENT certification is that it is an excellent entry point for anyone who wants to test whether or not they are interested in networking. Beyond the CCENT, you may decide you would like to pursue a career in networking, and once you obtain your first cert, it can help set up a career path from CCNA > CCNP > CCIE. They are not all pre-requisites of one another. However, it is a natural progression, and once you begin to build solid work experience behind you, you can pursue your CCIE.
Even if your goal is not to pursue a CCIE, the entire portfolio of CCNAs and CCNPs and our other specialist exams all help you to establish an absolute career path for yourself. We will always try to stay current and ensure our portfolio of certifications will reflect what you are seeing day to day or emerging technologies. Establishing your career through pursuing certifications in the latest technologies such as Cyber Security where you learn how to thwart cyber threats or obtaining your Cloud certification, for instance, will keep you in high demand for a long time in your career.
However, Cisco's been at the top of the networking game for many, many years. Not only the hardcore foundational routing and switching but at all the diverse and deep technologies like data center and collaboration. 80% of the world's networks and the internet are running Cisco gear.
It's always good to be learning from an industry leader, and Cisco's not going anywhere.
There are some good networking certifications out there, some vendor neutral ones too but the CCNA has also, like Cisco, been at the top of its game (IT certification) for a long, long time. Even if you don't end up using Cisco gear, by becoming a CCNA, you will have built a SOLID foundation of networking concepts from the ground up.
CCNA Job Profiles:
Junior Network Engineer

Senior IT Helpdesk with some amount of network support

Senior Network Sales
Conclusion:
CCNA certification is one of the most recognized and popular IT Certification of today. The data shows that 1 million CCNA certificates have already been awarded since 1999 - when it first came into existence. Cisco certifications are not just beneficial for the workforce and IT aspirants; it also is useful for employers. Needless to say that Cisco Certification has enormous benefits. In the process of acquiring this certification, many IT professionals have changed their lives and achieve real benefits of CCNA certification. There have been instances where IT professionals even after working for many years felt the need of gaining CCNA credentials.