Are you studying for the Cisco CCNA or looking for the best Cisco CCNA, routing, and switching resources available? If so, check out a recent post by Jimmy. He is a Happy NWExam member and has really taken advantage of all the resources here, and on numerous topics. Jimmy has been kind enough to share his story and detail out all the CCNA resources that he used in passing his test.
Thanks, Jimmy & Congratulations to you, Mr. CCNA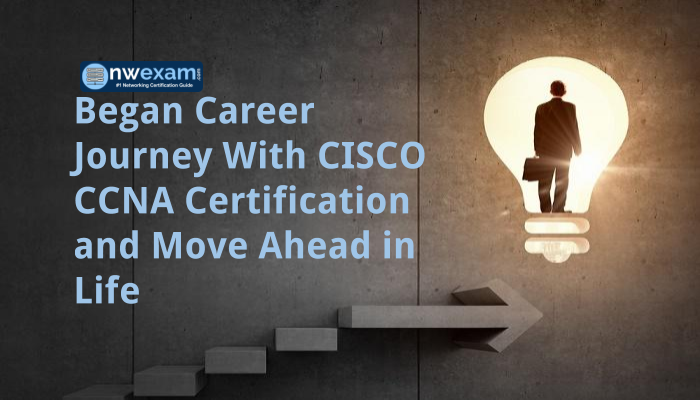 Even with an advanced degree, Jimmy still appreciates the value of certifications."Companies everywhere need to become more competitive, and certifications can really make a difference. I know it's important to my employer," he says.
Learning Experience
Understanding Cisco's reputation in the industry, and with a desire to advance rapidly in his chosen field, Jimmy first decided to go for his Cisco Certified Network Associate (CCNA) certification. Then, after attaining his CCNA, he set his sights on Cisco Certified Design Associate (CCDA).
"CCNA certifications are the best path to knowledge for the networking field. They address everything that we need to know for adding to our knowledge of building and understanding a basic network by providing specialized skills. It's not just about Cisco products," he says.
"The value of CCNA Certification cannot be overstated, and I know how important it is to my employer and to our customers. My certification shows colleagues that I have what it takes to keep networks working."
According to Jimmy, the combination of instruction materials, including mock test, books, sample questions, practice exam and tutorials, both deepened his knowledge and prepared him for his CCNA exams. Jimmy says he found one particular method particularly useful. "For me, the practice on nwexam site is the most valuable," he says. "They truly deepen your knowledge and are great for those who do not have the opportunity to get hands-on experience."
The CCNA cisco certification is paying off for both Jimmy and his employer. He now has taken on new management and project implementation responsibilities. "What I've learned about voice has clearly helped," he says. "There's no question that companies want certified people to support and protect their networks."
Planning for Every Opportunity to Get Ahead.
Attaining Cisco certifications so quickly might seem like a burden to some, but not to Jimmy, who is eager to take on more responsibilities and reap the rewards. With an eye on the growing opportunities in voice, his current goal is to gain a Cisco Certified Voice Professional (CCVP) and then a Cisco Certified Internetwork Expert (CCIE) certification.
"Studying and learning each day to get my CCNA certifications hasn't been easy, but I know it has been well worth the time and the effort," all thanks to NWExam site he says.