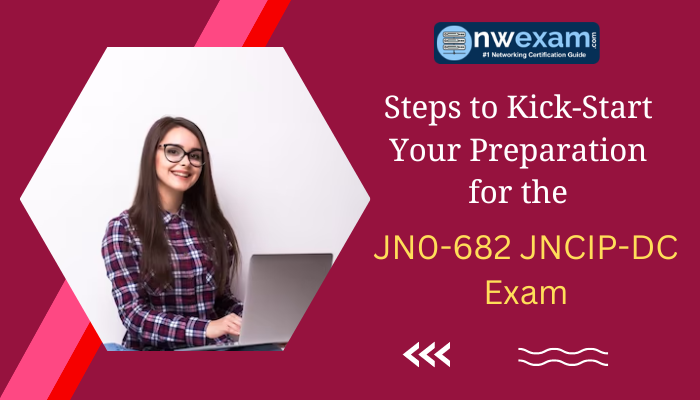 The world of data centers is intricate and continuously changing, with advancements in hardware and software occurring every year. To comprehend the requirements of your data center clients, it is necessary to stay updated on the latest solutions for implementation, management, and problem-solving. One highly desirable certification for data center professionals is the JN0-682 JNCIP-DC certification, which can provide valuable knowledge in this field.
The JNCIP-DC certification is a suitable option for individuals seeking employment in various sectors such as corporate, network service provider, education, or government, as Jupiter Networks' infrastructure hardware and software are specifically designed for these fields. This certification concentrates on the implementation, resolution, and supervision of Jupiter's Junos software and data center hardware. It is valid for three years, after which renewal is mandatory. Passing the JN0-682 exam is necessary to acquire this certification.
The assessment concentrates on the implementation and upkeep of data center infrastructure, which involves several aspects such as multi-chassis link aggregation group (LAG), virtual chassis and IP fabric, and virtual extensible LANs (VXLANs).
JN0-682 JNCIP-DC Exam Details
Exam length: 120 minutes

Exam type: 65 multiple-choice questions

Pass/fail status is available immediately

Administered by: Pearson VUE

Exam Cost: $400
Tips on How to Pass JN0-682 JNCIP-DC Certification Exam
Preparing for an exam can be overwhelming, especially if it is a professional certification like the JN0-682 JNCIP-DC exam. However, with the proper study techniques and strategies, you can make the most of your study time and feel confident on exam day. This article will share the top 7 study tips for JN0-682 JNCIP-DC exam preparation.
1. Understand the JN0-682 JNCIP-DC Exam Format
Before you start studying, it is essential to understand the exam format. The JN0-682 JNCIP-DC exam is a multiple-choice exam that tests your knowledge of data center protocols, technologies, and best practices. The exam consists of 65 questions; you have 120 minutes to complete it. Knowing the exam format will help you focus your study efforts and prepare accordingly.
2. Create a Study Plan
Once you understand the exam format, the next step is to create a study plan. A study plan will help you organize your study time and ensure you cover all the topics tested in the exam. Your study plan should include the time you dedicate to each topic, review sessions, and practice exams.
3. Use Multiple Study Resources
There may need to be more than just studying from a single textbook or resource for the JN0-682 JNCIP-DC exam. It is advisable to use multiple study resources to understand the topics covered in the exam comprehensively. Use textbooks, online courses, practice exams, and other study materials to thoroughly cover all the exam objectives.
4. Practice with JN0-682 JNCIP-DC Practice Test
Taking practice exams is one of the best ways to prepare for the JN0-682 JNCIP-DC exam. Practice exams will help you familiarize yourself with the exam format and the types of questions that will be asked. Take as many practice exams as possible to identify your weaknesses and focus your studies on those areas.
5. Join Study Groups or Discussion Forums
Joining study groups or discussion forums is a great way to learn from others and clarify doubts. Interacting with other candidates preparing for the same exam can provide valuable insights and perspectives. You can also ask questions, share study materials, and discuss exam strategies with your peers.
6. Take Regular Breaks
Studying for long hours without breaks can lead to burnout and reduce productivity. Taking regular breaks can help you recharge your mind and improve your focus. Taking a 10-15 minute break after every hour of study is recommended.
7. Stay Motivated and Positive
Preparing for a challenging exam like the JN0-682 JNCIP-DC exam can be stressful and daunting. It is essential to stay motivated and positive throughout your study journey. Celebrate your small successes, and don't be too hard on yourself if you face challenges. Remember your end goal, and visualize yourself succeeding in the exam.
Exam Day Tips
During the day of the exam, do the following
Make sure to have a good night's sleep beforehand.

Avoid consuming a heavy meal the night before and aim for eight hours of sleep.

Approach the exam with confidence and take control of the situation

Take the time to read the JN0-682 questions attentively.

Make sure to read through all the choices.

Expect to come across questions that might be unclear.

Keep your emotions in check and avoid overthinking each question.

Try to answer every question since there is no penalty for incorrect responses.
Start Your JN0-682 JNCIP-DC Journey today!
Incorporating these study tips into your schedule can increase your chances of JN0-682 JNCIP-DC success on your first attempt. Follow the tips mentioned above to push yourself to prepare correctly, focus on your weak points, spend time on them, and go with a proper study plan till the end.