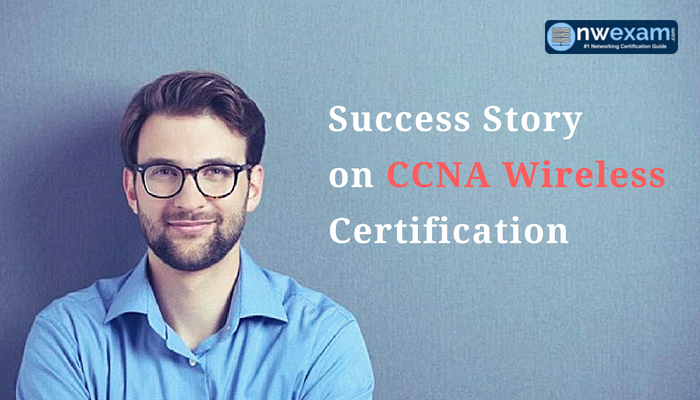 I started studying for CCNA Wireless certification and took and passed the exam on the first attempt; There were a lot of topics on 200-355 Certification that I was already familiar with. This made studying for the exam go by a little faster.
How did I study and prepare to take the CCNA Wireless Certification exam?
My process was first to read the Official Cisco WIFUND Study Guide all the way through. This took a couple of weeks, reading one or two chapters each day. In the past, when studying for a Cisco certification, I would have made tons of notes, which end up being somewhat useless to me. It took me a long time to break this habit. This may work well for some people, but I found out through time that this process does not work for me. I still have all of the notes I have ever taken for all of the certifications I have studied for, but merely reading my notes do not do much for me. This time, I made no notes while reading.
After reading the complete certification guide, I took all of the chapter questions from the book, and all of the notes in the glossary, I was able to instantly separate what I already knew from what I still required to retain. After two weeks of spending an hour or so each day analyzing study material, I took the online practice tests on nwexam.com I found the questions that I missed and continued to study.
Since I did so well on the CCNA practice exam, I decided to schedule the real exam for the following week. I continued to review and a few days before taking the test. The online practice exams are included as part of having access to the textbook. I have a subscription to nwexam.com (best money I have ever spent in my life!), and I was able to register for access to the practice exams. These official practice tests transformed my method of studying and more importantly, information retention. I found the practice tests to be a little more hard to pass than the actual exam, which was a nice bonus.
There are a lot of small details that you need to memorize to pass the CCNA Wireless exam. These are details that will undoubtedly be forgotten after the test is over unless you keep reviewing the material. But, 200-355 CCNA Wireless also teaches many different concepts and methodologies that revolve around the world of wireless networking, and this is the essential information that I think will stick with you if you study for and pass the exam.
Tips to pass CCNA Wireless Certification Exam
Take advantage of the practice tests
Use these sample exams as points of comparison as you study and improve your skills. Read the answer information and review your selections. When a specific topic remains unclear, search for ancillary study material to help you with that. Note: Taking and retaking the practice tests until you memorize the answers and gain high scores is not the intended or recommended use of the practice exams.
Always, start your preparation efforts by downloading and reviewing the exam objectives.
All Cisco materials (study guides, course guides, practice tests, and exams) are built around the targets. Review the objectives line-by-line until you are competent with each item. S
tudy guides are excellent resources and cover most of the material Industry experts partner with book publishers to author the study guides; Cisco does not write them.
Use Cisco and vendor-specific learning resources.
Many
WIFUND
exam topics are discussed on the Cisco forum, blogs, Frequent the forums and participate in conversations. Use the search trait for information on topics that are unclear. Read whitepapers as often as you are able.