CWNA (Certified Wireless Network Administrator) is the base certification for Enterprise Wi-Fi within the CWNP family of certifications and a springboard toward earning your security, design, analysis and network expert certifications. Whether you're interested in a new career path or just want to keep your networking skills up to date, consider the possibilities that the CWNA certification has to offer.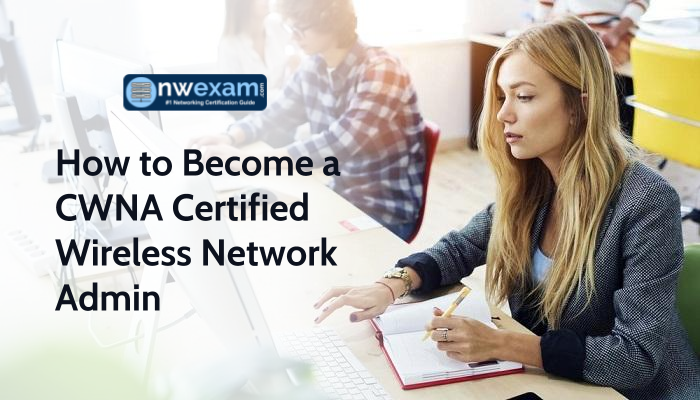 There is an entry-level wireless certification from the CWNP called Certified Wireless Technology Specialist (CTWS), and if you're new to wireless you may want to start with this certification.
The CWNA Certification's Benefits:
Unique career options and opportunities

Kick start your career as networking professionals

A competitive salary (according to salary survey 2014, $95,000 on average)
Learning Resources Available
Self-study is the best way when you are preparing for such exams, however each person may have their own method that works for them.Here i would like to recommend NWExam site for online practice exam based on actual CWNP exam questions. CWNA study guides from NWEXAM.com is immensely helpful when studying for the exams.
In addition to the CWNA resources provided, sample questions are a great resource for knowledge.
About CWNA Certification?
The CWNA certification is a foundational level wireless LAN certification for the CWNP Program. To earn a CWNA certification, you must take the CWNA exam at a Pearson Vue Testing Center and pass with a 70% or higher. Instructors must pass with a 80% or higher. However you choose to prepare for the CWNA exam, you should start with the exam objectives, which cover the full list of skills tested on the exam. The CWNA certification is valid for three years. To recertify, pass one of the professional level certifications exams (CWSP,CWDP, CWAP) before your CWNA expires. By doing so, the CWNA will be renewed for another three years or retake the current version of the CWNA exam.
The main topics covered on the CWNA exam include:
Radio Technologies

Antenna Concepts

Wireless LAN Hardware and Software

Network Design, Installation, and Management

Wireless Standards and Organizations

802.11 Network Architecture

Wireless LAN Security

Troubleshooting
CWNP Wireless Network Certification Practice Exams
: