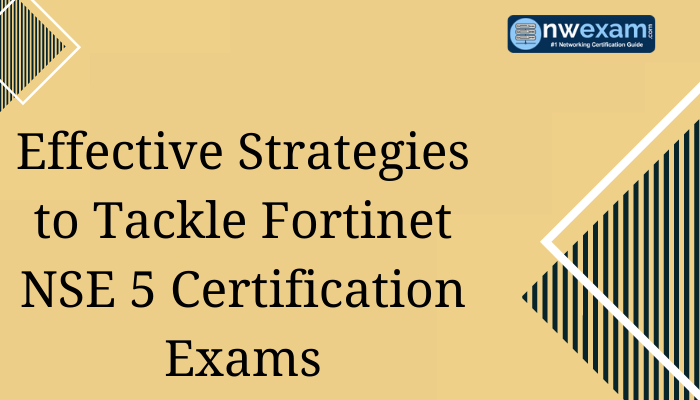 The Fortinet Network Security Expert (NSE) program is an eight-level training and certification path aimed at offering enthusiastic technical professionals an independent confirmation of their network security skills and experience. This post will focus on Fortinet NSE 5 Certifications.
Overview of Fortinet NSE 5 Certification Exams
NSE 5 acknowledges your skills in carrying out network security management and analytics utilizing Fortinet security devices. The NSE5 certification is best suited for those who need the proficiency to fundamentally analyze, manage, and inform on Fortinet security devices. This certification is acknowledged when you successfully pass a minimum of any two Fortinet NSE 5 certification exams.