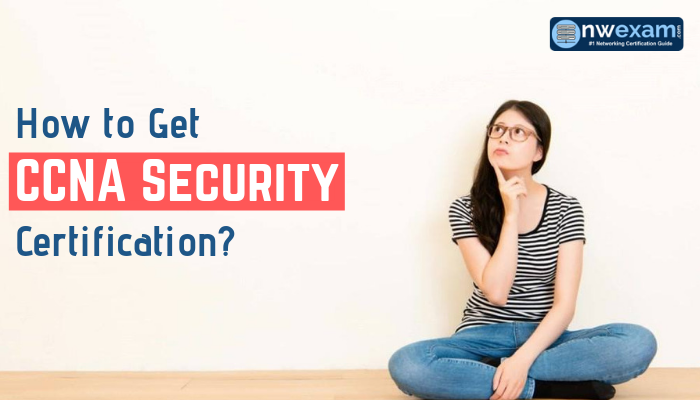 CCNA Security (Cisco Certified Network Associate Security) validated your basic level of knowledge and skills needed to keep Cisco networks secure. When you have CCNA security certification industry assumes you can develop security infrastructures, finding threats, finding network vulnerabilities and you can develop strategies to mitigate security threats on networks.
Cisco 210-260 Exam Overview
The responsibility of CCNA security certified engineers is to troubleshoot, install, and monitor the devices of a network to manage integrity, confidentiality, security by using technologies.
Roles and Responsibilities of CCNA Security Certified Engineers:
Configuration, deployment and support secure routers

Network security support

Network security analysis

Network security monitoring

Recommendation of network improvements

Recommendation of network upgrades

How to Get CCNA Security Certification
There is some prerequisite for this certification. Below you can see those. You have to pass an exam held by Cisco is must to get CCNA security certified.
Benefits of Getting CCNA Certification:
The CCNA Security certification will build the foundation needed for success in the information security world. It will assure you have the knowledge required to perform critical tasks, involving designing a routed and switched network infrastructure from the ground up, while recognizing, planning for and defeating vulnerabilities and threats.
Most Demanded IT certification in the world

Great career opportunities ahead

Good wage compared to others

Special recognition in society
Prerequisite for CCNA Security:
Required Exams to Pass CCNA Security Certification:
Validation of CCNA Security Certification:
Your CCNA Security certification will be valid for 3 years
Exam 210–260 IINS allows learners to know the basics of security concepts, deployment of techniques to save networks. The main purpose of the CCNA exam is to focus on security technologies and techniques by using Cisco security products which can provide you with hands-on experience.
Recommended CCNA Training
Demands of CCNA Security Certification
In these days every small, medium or big enterprise is concerned about their data, data threats, network security, and prefers certified experts. CCNA security certified engineers are in demands in every level of the organization. Only you should have deep knowledge of security principles, technologies, techniques, used to keep your Cisco networks safe.
Career Scope for CCNA Security Certification
From the top level of MNC to small size IT company, Network Security engineers are in demands, and if you are Cisco certified, then you have 75% chance to get hired than other vendors because still Cisco devices are adopted widely in organizations in all over the world. In the USA, you can get a job easily on behalf of CCNA security certification with an average salary package of $68,991.
Career Options:
Network security engineer

Network support engineer

Network security specialist

Senior network engineer

Network security administrator

Network security analyst
How Can I Become CCNA Security Certified?
The CCNA Security certification is a foundational certificate for those looking for a career in network security or cybersecurity. NWExam's CCNA Practice Test will help you prepare for the CCNA exam with Guaranteed Result