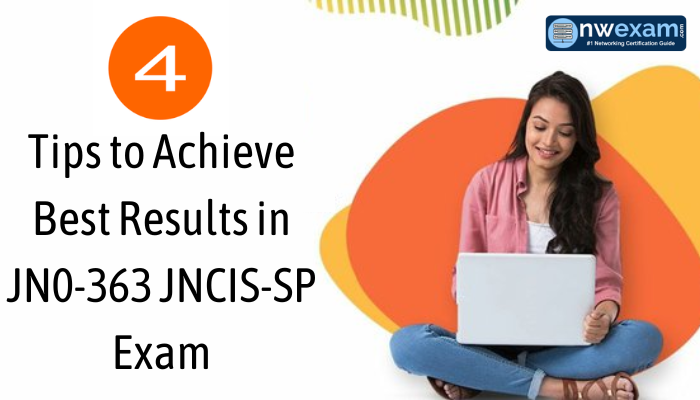 IT certification demands time and money, so you need to pick a certificate from a prestigious vendor with real-world value. Juniper is known for delivering quality exams that present various profitable certifications. The Juniper Networks Certification Program (JNCP) Service Provider Routing and Switching help applicants to prove skills in Juniper Networks technology. This certificate will add a notable skill to your CV and will help you scale up the corporate ladder easily. Moreover, Juniper Certification will define more professionalism and commitment to your goal. Juniper certifications are a proven way to prove your skills and excel in the crowd. Let us explore the details of the Juniper Service Provider Routing and Switching Specialist (JNCIS-SP JN0-363) exam.
What is JNCIS-SP JN0-363 Certification?
The Juniper Networks Certification Program (JNCP) Service Provider Routing and Switching path allow participants to prove proficiency with Juniper Networks technology. Successful applicants confirm comprehensive knowledge of networking technology on the whole and Juniper Networks service provider routing and switching platforms.
JNCIS-SP JN0-363 Exam Details
Exam Code: JN0-363

Administered by: Pearson VUE

Exam Time: 90 minutes

Number of Questions: 65 multiple-choice questions

Passing Score: Pass/fail status is available immediately

Exam Objectives: Click Here.
Brilliant Ways to Prepare and Pass the Juniper JN0-363 JNCIS-SP Exam
You have to follow definite tips to pass the Juniper JN0-363 exam successfully. Here are a few tips that can help you get a good score in the exam:
1. Become Familiar with the JN0-363 JNCIS-SP Exam Details
Practical skills and lifelong learning are crucial while studying for the JN0-363 JNCIS-SP exam. But until you know what you're getting into, it will be not easy to study and practice efficiently. The official website for the Juniper exam provides all the details necessary to direct you in this preparation journey.
2. Obtain Study Materials
It's not sufficient to know what the Juniper JNCIS Service Provider JN0-363 exam is. Once you have reviewed the exam details, find the appropriate study materials for thorough learning. Begin with the official juniper website. You'll uncover prep resources like the recommended training, Juniper Learning Portal, and Juniper TechLibrary for exam preparations. Master JNCIS-SP exam topics using them.
3. Create a Study Plan to Guide You Throughout Your Preparation
By creating a plan to follow, you give yourself the capability to make the most of the time available for preparation for the Juniper JNCIS-SP exam preparation. A study plan will advise you on what to study and when. In this case, you'll not be occupied by things that don't matter.
4. Use JN0-363 JNCIS-SP Practice Test
Practice is vital in determining the extent to which you have gone in grasping the content of the exam. Practice tests for JN0-363 JNCIS-SP will help you in this case. Practice tests will help you identify strengths as well as your weak areas. From them, you can work on confirming your knowledge in areas in which you're still shallow.
Why Should you Earn JN0-363 JNCIS-SP Certification?
1. To Expand Your Skills
Becoming a master in any field demands you to acquire explicit skills. Thanks to Juniper's helping learning conditions, study resources, and comprehensive exams, you can be sure you will flourish. Your Juniper certification will prove that you have the skills that enterprises and other organizations can use to their advantage.
2. Certification by a Leading Vendor
Microsoft is the most popular vendor for IT services and products and equips candidates with practical skills that are relevant in the market today. The approach that you take up for earning your certification is a little startling but worth it. The organization's goal is to guarantee that you receive specific skills and knowledge to carry out technical tasks and help businesses complete their goals.
3. You Become More Efficient
Obtaining relevant skills enhances your performance at work. With unique skills and experience, you'll have a more satisfactory approach to technical tasks and problem-solving. So, if you want to be competent in executing assigned tasks, a JNCIS-SP certification would amplify your performance.
4. Stand Out Amongst Your Peers and Competition
Earning JN0-363 JNCIS-SP certification is excellent evidence of your skills. There's more need for professionals with this certification compared to non-certified professionals. Once you own it, you'll be in a position to take up the opportunities that arise.
5. JN0-363 JNCIS-SP Certification Improves Employment Opportunities
Unique and competitive skills fetch amazing job opportunities. With this Juniper certification, you'll have a higher probability of receiving a higher-paying job with other perks.
6. Career Development
You become efficient and more reliable at work when you have specific skills. Being a trustworthy professional means a lot to your career over the long term. There is a high odds of getting a promotion and being allocated more responsibilities that are relevant to your skills when you have a real certification. Passing the JN0-363 JNCIS-SP exam confirms that you are determined to deliver better outcomes. Juniper JNCIS-SP certification comes with a handsome salary.
Conclusion
Carrying out a thorough analysis helps give you the support essential for the proper JN0-363 JNCIS-SP exam preparation. So, before you start anything, go through this article to determine what you need to do. And with the help of the official Juniper webpage for this exam, you'll not miss out on anything. Use practice tests and preparation resources like recommended training and study guides in your plan and pass your exam!