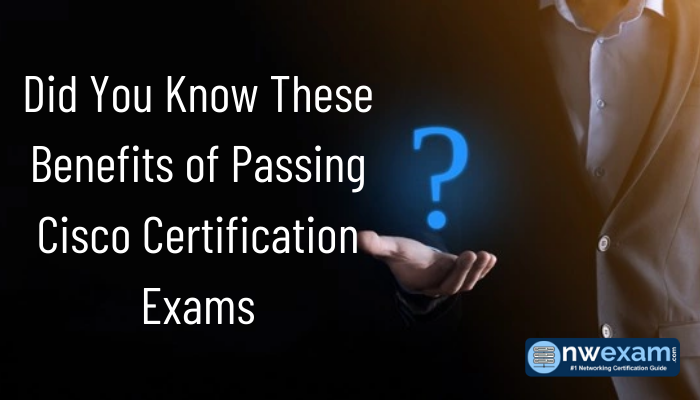 Certifications show ambition, technical knowledge, and a wish to grow both yourself and your career. They serve as a validation of your ability as an IT professional to hiring managers, demonstrating your value and skills. Cisco Certification plays a vital role in the Networking Industry.
The Cisco Certification will propose you a straight route to your technology career ambitions. These certifications will stimulate your career with a new learning portfolio, open brilliant opportunities for Software Developers and Network Engineers. Cisco has focused on the applicant's hands-on how and where they want to begin and how they want to learn.
Cisco has come out as a popular pick for most looking to get their IT careers off the ground. A global leader in networking hardware and solutions, Cisco has created the digital backbone of many major organizations, making Cisco-certified a typical move for those looking to prove their potential employer's value.
Here are a few reasons why earning Cisco certification is core to a networking career:
1. Cisco Certification Leads to Many Career Paths
The world of IT is immense. Whether you intend to work in security, cloud computing, or network administration, Cisco gives a variety of certifications that qualify you for these job profiles at every level.
Then, you can enhance your skills in several diverse directions as you progress through Cisco's Associate, Professional, Expert, and even Architect-level certifications. With certification paths in design, DevOps, IoT, and more, an entry-level certification unlocks the door to many different positions and higher salaries.
2. Cisco is a Leader in Networking Field
Cisco has contributed to creating the networks and infrastructure adapted to connect today's businesses. With the significant part of today's Internet traffic passing through Cisco-built network pathways, confirming that you know how to deal with this provider's solutions makes you more respectful and attractive to potential employers.
3. Cisco Certification You Develop Your Technical Skill Set.
A Cisco certification can help you get a broader perspective of the IT industry, especially for professionals who already have profound technical skills. Cisco certification is a proven and reliable way to sharpen your current skills — and help you learn new ones.
Cisco certifications also teach through real-world experience, meaning you'll get practical experience learning about different types of networks, technologies, and developments. For anyone in the IT field, those skills are essential for progress.
4. There's Lots of Flexibility
Cisco certification and IT skills are highly versatile. So if you're feeling stuck in a job or position, you can quickly adapt the tools and knowledge you acquired when becoming certified to another field — from data management to cybersecurity.
Whether you want to get expertise in networking or network management, Cisco certification is for you. Some of the career paths you could pick up involve network administration, cybersecurity, and cloud computing.
5. It's an Evidence For Your Knowledge
Even if you already have vital networking and routing skills, a Cisco certification can add tangible proof to potential employers that you're well-versed and possess the core skills and knowledge required for a position.
A significant portion of the Internet traffic presently travels through Cisco hardware. Even if you have existing skills and networking experience, a Cisco certification confirms that industry leaders have tested your knowledge. In short, it's an industry-standard "mark of approval" that you have the skills you demand to have.
Study Tips for Cisco Certification Exam Preparation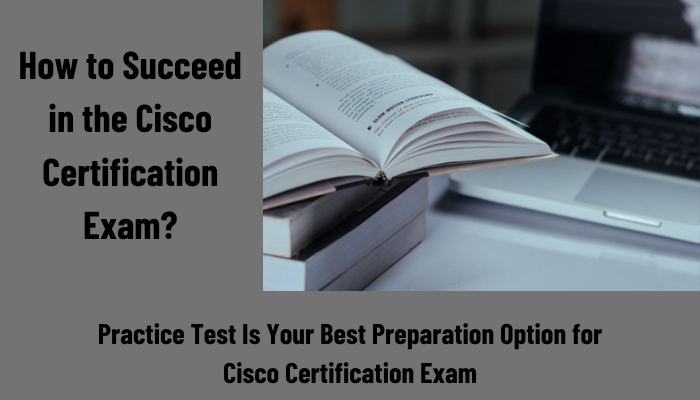 To make things simpler for you here, we have pointed out some of the secrets that can help you pass your preferred Cisco certification exams successfully at the first attempt.
1. Establish a Goal
Start by establishing a goal for yourself. Highlight the exam date on the calendar and study in a way that you can maximize your time. Make a list of your strong and weak areas and work on them accordingly to give your best shot on the D-day and attain the desired result.
2. Understand the Cisco Certification Exam Structure
Before you start your preparation for the Cisco certification exam, you must get familiar with the exam structure. Acquire all the essential information about the kind of questions asked, the time duration, etc. In general, Cisco exams usually comprise 55-65 questions. However, this number is subject to vary. So, visit the official site of Cisco learning to avail the exact number of questions to be asked in the exam. The time duration for Cisco exams is 90 minutes. Within 90 minutes, you have to ensure that you answer all the questions.
3. Use Reliable Study Material
A simple google search will offer an ocean of study resources for Cisco certification exams. Though, not all of these study resources are updated and authentic. And, studying from unreliable, obsolete study material can restrict your possibilities of passing the Cisco exam. A lot of applicants make this mistake. Since the world of technology continuously evolves, it is vital to stay updated with the latest trends. And, as of now, the most trusted source is Cisco itself. You can explore the various study material on their official website.
4. Take Up Cisco Training
Cisco itself and many websites and third parties offer training programs to applicants who wish to obtain the Cisco certifications. Though, their training programs are not necessarily useful. If you want to gain success in a short time, it is highly recommended to opt for Cisco's training program. Training courses will guide you through the process, gives you the in-dpeth understanding of objectives and prepare with reliable study materials.
5. Take Cisco Practice Tests
In the course of your study, take time to practice some questions. Performing practice test helps you assess your knowledge about certain concepts. It also enables you to determine your weak areas in the exam syllabus. By taking practice tests, you understand more about it, and you acquire mastery of the exam objectives. Many online sites offer practice questions to applicants. NWExam is one of the top platforms where you can take Cisco practice tests to ease your preparation. Practice tests on this site also allow you to get familiar with the exam syllabus and structure.
Conclusion
These are some of the tips to ace Cisco certification exams. By following these helpful time-tested tips, you will be able to earn your certification within a short time. With Cisco certification, you can widen your career aspect. Besides that, it can also help you become an established and successful Cisco professional. Moreover, you can expand your career in the insanely competitive IT industry.