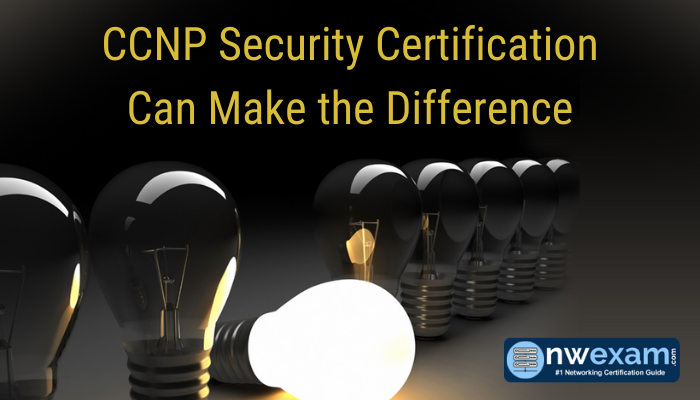 CCNP Security is one of the most rewarding certification tracks proposed by Cisco. The certifications are designed for Network Security Engineers who are accountable for executing comprehensive Network Security on multiple Networking Devices like Routers, Switches, along with dedicated Security Appliance like Firewalls, AAA, Cisco ISE, VPNs, IDS, IPS, Proxy Firewalls. A CCNP Security Certified professional must be skilled in Deploying, Supporting, and Troubleshooting all the technologies above-noted.
What is CCNP Security Certification?
Earning CCNP Security certification confirms your skills with security solutions. To obtain a CCNP Security certification, you pass two exams: one that incorporates core security technologies and one security concentration exam of your choice, so you can tailor your certificate to your technical area of focus.
Prerequisites
There are no official prerequisites to be eligible to sit for the CCNP Security certification exams, but you should understand the exam topics before sitting for the exam. CCNP applicants often also have three to five years of experience executing security solutions.
CCNP Security Certification Exams:
Core exam:
Concentration exams (choose one):
Who Should Obtain CCNP Security Certification?
Systems engineers

Support engineers

Network analysts

Senior network administrators

Network engineers and technicians

Mid-level network engineers

Help desk technicians

Network administrators

Network support technicians

Anyone engaged in implementing, planning, verifying, and troubleshooting switch-based solutions in enterprise networks.
CCNP Security Certification Exam Preparation Tips
You should be aware that the exam questions can include several related to any other topic; that's why your preparation for the exam should be efficient. Thus, before scheduling your CCNP Security certification exam, focus on your learning.

To get the most out of your preparation, begin with Cisco's official website and the online course, in particular. Here you'll find the most practical approach to take. Cisco provides classroom training, e-learning, practice tests, study groups.

Look out for online platforms that provide videos related to CCNP Security certifications. Here you'll get the details on the exam from the top IT professionals. Among the most common ones is Youtube.

Take practice exams. The most real and authentic practice exams will help you revise and organize the studied concepts. Practice exams are designed to simulate the actual exam environment.
Being thoroughly prepared for the exam, you will be confident in your understanding and skills; thus, you can easily answer the questions asked in the exam.
The Benefits of a CCNP Security Certification
1. Salary Potential Raises
According to Cisco, professionals who own the CCNP certification earn 10 percent more than those who do not know when compared to a co-worker employed at the same organization and in the equivalent job profile. Those with a CCNP certification are best fit to pursue careers as Network Analyst, IT Team Leader, or Network Administrator.
2. Enables You to Catch on to the Advanced Technology
Developments in technology are constantly evolving, and continuing education is a must to stay militant. This certification will give you an edge over co-workers who do not own it.
3. CCNP Security Certification Makes Your CV Attractive
Prospective employers look at three important points on a CV: qualification, skills, and work experience. College degrees along with certifications make you a more competent employee. This certification makes you a significant asset and confers leadership that you're all geared up to excel in your field.
4. You're Set to Work Globally
Individuals with a CCNP Security certification can work across the ocean in countries where these types of IT skills are required. Many countries have growing IT industries; even if you are not fascinated in living there long-term, your organization could easily send you there as a representative.
5. Improves Your Career Opportunity
When it comes to incentives, salary hikes, and promotions, organizations look for employees going far beyond the fixed expectations. With this Cisco certification, you'll be recognized as someone who has some of the most advanced training in the industry. Employers will feel more confident knowing that you can handle any pending changes or challenges in the future.
Conclusion
According to IT organizations, it is essential to hire certified employees for better improvement in an organization. Cisco certified professionals demonstrate that they own the right skills with the appropriate expertise and dedication towards every aspect of the job. Earning CCNP Security certification is not a cakewalk; if the applicant is hardworking, no one can come in between their success.