A Palo Alto Networks Certified Network Security Engineer (PCNSE) is capable of designing, deploying, configuring, maintaining and troubleshooting the vast majority of Palo Alto Networks-based network security implementations. Attaining the Palo Alto Networks Certified Network Security Engineer on PAN-OS 9 (PCNSE9) confirms applicants understanding to design, deploy, troubleshoot, and configure Palo Alto Networks Security Platform determining product expertise and well-rounded knowledge of the following generation security platform and how to use accurately.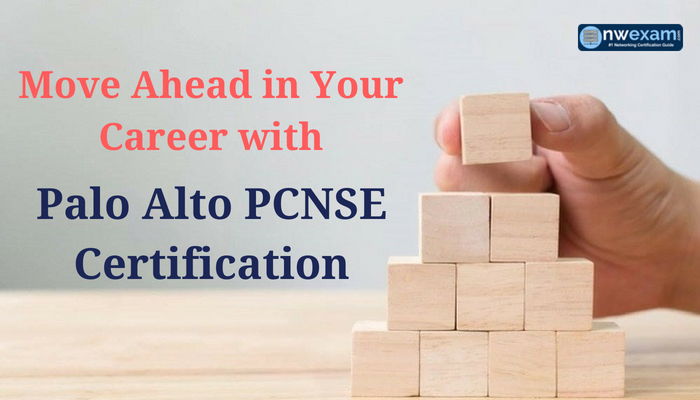 Benefits of Palo Alto PCNSE Certification:
The gap between the availability of qualified cybersecurity professionals and the staffing needs of the industry ranks among organizations' top issues today. As the fastest-growing security vendor, Palo Alto Networks knows training and certifying skilled people helps our customers confidently achieve their cybersecurity goals. Most Palo Alto Networks customers are moving from legacy technologies to our Security Operating Platform to utilize the most advanced features and ensure maximum protection against digital attacks. This transformation, including network, endpoint and cloud protection, is best achieved with accurately skilled people. The Palo Alto Networks Certification Program validates individuals with the required knowledge and expertise to use the Security Operating Platform to prevent successful cyber attacks and safely enable applications. Certification also conveys several other notable benefits.
Successful Projects in First Attempt:

No one has time to deal with failed implementations or outages stemming from poorly planned and executed upgrades and cutovers. Whether an organization is moving to a Palo Alto Networks Next-Generation Firewall, installing Traps™ advanced endpoint security or enabling URL Filtering, well-skilled people are much more likely to complete project tasks correctly the first time. Certified individuals understand architecture and cutover plans, and can manage changes and upgrades efficiently. They also are better able to document changes and anticipate any issues with implementation of new technology.




Moldability of Application:

Palo Alto

Certification validates a collective understanding of best practices for configuration, policy definition, and management of the Security Operating Platform, leading to cleaner network architectures and rule sets. Certified individuals understand how to enable and operate the feature sets of the platform, such as App-ID™, User-ID™, and Content-ID™ technology, meaning their organizations can make use of the capabilities they have already purchased with the platform. Consistent implementation speeds troubleshooting of issues and reduces the investigation needed to pinpoint problems. Keeping configuration and best practices implementation the same throughout the network also helps new team members more quickly understand how the system is planned.




Enhance Team Performance and Boost Productivity:

Implementation consistency is revealed in teams' productivity. Units whose members are Palo Alto Networks Certified can work more cohesively around shared knowledge of the platform and best practices for configuration and tuning. They become more productive, shortening project timelines and leaving more time for reviewing the overall health of the system and making needed adjustments. Individuals and teams can uncover ways to use the Security Operating Platform to meet additional business requirements. They also use tools more effectively, ultimately building a more secure and efficient security infrastructure.




Paloalto Networks PCNSE Exam summary:

The Palo Alto Network Security Engineer (PCNSE PAN-OS 9) exam is a 80-minute assessment with 75 questions. Likewise, the Paloalto Networks PCNSE Paloalto Networks Certified Network Security Engineer certification exam verifies the candidate's acquaintance and core understanding with the Network Security, Security Solutions and System Administration. Palo Alto Networks 9Certified Network Security Engineer (PAN-OS 9) exam is equated with the Paloalto Networks Certified Network Security Engineer Certification. Palo Alto Networks Certified Network Security Engineer (PAN-OS 9) Exam benefits you to upgrade credential, as the content is systematized with the exam topics; In-depth knowledge to design Palo Alto Networks platform, Install Palo Alto Networks platform, and Configure the Palo Alto Networks platform.
Who can opt for PCNSE Certification?
The PCNSE exam should be practiced by anyone who wants to demonstrate a deep understanding of PaloAlto Networks technologies, including customers who use Palo Alto Networks products, value-added resellers, pre-sales system engineers, system integrators, and support staff.
Eligibility for PCNSE Certification Exam
You should have three to five years' experience working in the Networking or Security industries and the equivalent of 6 months' experience working full-time with Palo Alto Networks security platform. You have at least one year of experience in Palo Alto Networks NGFW deployment and configuration.
How to Prepare PCNSE Palo Alto Networks (PCNSE PAN-OS 9) Certification Exam?
It is very challenging for candidates to give proper attention to their Palo Alto Networks Certified Network Security Engineer (PAN-OS 9) exam training. Because most of them are experts, so they don't have enough to spend on their preparation. Certification Genie has been working in this field for last ten years and have gathered almost 70,000+ satisfied customers globally by gratifying their needs. Our Paloalto Networks PCNSE Palo Alto Networks Certified Network Security Engineer (PAN-OS 9) exam preparation material is presented in a simple formats: Practice test. This practice tests setups carry actual exam questions and are prepared by the experts after an in-depth analysis of Palo Alto Networks Certified Network Security Engineer (PAN-OS 9) exam recommended material by Paloalto Networks. NWexam carries the exam questions that allow you to test your learning and self-evaluate your Paloalto Networks Certified Network Security Engineer exam preparation.
Resources for Preparing Palo Alto Networks Certified Network Security Engineer (PCNSE)
The Palo Alto Networks Certification Program includes training, the certification study guide, practice questions and an online lab environment that provides hands-on exercises aligned with the learning objectives of PCNSE certification.
The study guide is a detailed summary of the key topic areas you should know to pass the PCNSE exam. It also summarizes the key objectives of the test and gives a high-level overview of the core areas and skills the test is designed to measure.

Practice questions allow you to assess your understanding of the topics the PCNSE exam will cover and recognize areas in which you may need further training or study. Note: Because the practice material is not established on actual questions and answers from the PCNSE exam, you should not take success with this informal practice test to mean you will effortlessly pass the original PCNSE exam. Willingly, the questions will help you prepare and gauge your readiness to take the actual exam.

The Palo Alto Networks Cybersecurity Skills Practice Lab provides quick and easy access to a Palo Alto Networks virtual firewall environment for exam preparation and skills advancement. The practice lab gives hands-on exercise aligned to the learning objectives of the PCNSE and is a crucial step in ensuring readiness for the exam.

Hands-on

practice

is

the best way to cement what you learn from the study guide and the documents to which it refers.